23 Apr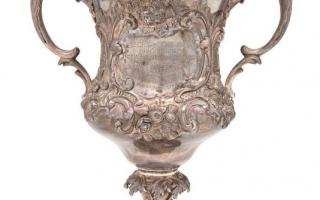 Mossgreen
World boxing trophy a sporting collector's auction dream
The 1888 Coloured Champion of the World Boxing trophy – a Victorian sterling silver two-handled embossed trophy cup – will be auctioned from 10am Thursday April 23 by Mossgreen as part of its sporting memorabilia sale at 926-930 High Street, Armadale.
The cup is engraved with the words "Presented to Peter Jackson, Coloured, Champion Boxer of the World, at the Alhambra, Brighton, Eng, Monday Decr 2nd 1889, By a Few Admirers of His Sterling Qualities".
Peter "Black Prince" Jackson was an Australian heavyweight boxer with a significant international career.
Read Full Review