26 Mar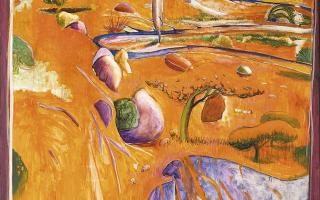 Menzies Art Brands
Eva Breuer among Australia's great dealers - collection goes to auction
Eva Breuer's private collection of 76 paintings is among Menzies highlights for its auction from 6.30pm Thursday March 26 at Menzies Gallery 12 Todman Avenue, Kensington in Sydney.
One of Sydney's leading art dealers until her death from cancer in 2010, the sale of her collection follows the closure of the Eva Breuer gallery, which her daughter Nicky McWilliam continued to run after her mother died, in May 2014.
Most art followers saw Eva Breuer as a luminary of the Australian art world who was respected for her enthusiasm, energy and high standard of practice.
Read Full Review