27 Oct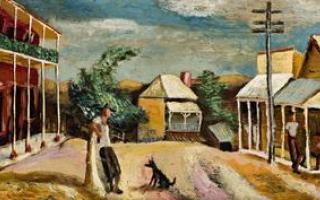 Deutscher and Hackett
Donald Friend collection a Sydney auction must
A significant collection of paintings, sketches, furnishings, ceramics and woodcarvings either painted or picked up by the late artist Donald Friend will be auctioned from 2pm Sunday by Deutscher and Hackett at Paddington Town Hall in Sydney.
Valued at more than $1 million, they are not from Friend's estate – but instead belong to his long-time friend and occasional agent Attilio Guarracino.
In 1951, fellow artist Jeffrey Smart introduced Donald Friend to Mr Guarracino and, despite an often turbulent relationship, they remained friends until the artist died in 1989.
Read Full Review