23 Aug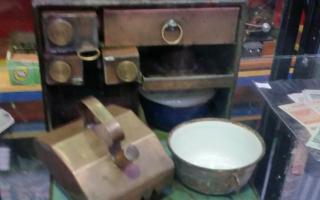 Steve Graham Auctioneer
Mini camp stove a reminder of Mt Everest tragedy
A mini camp stove especially adapted for extreme altitudes and weather conditions – and used in 1933 in the hunt for missing Mt Everest explorers George Mallory and Andrew Irvine – will be part of a special Steve Graham auction from 10am Sunday August 23 at 64 Urquhart Street, Woodend.
The stove, which may well be unique, was modified for use in high altitudes by Scottish climber Percy Unna.
Mallory and Irvine were part of an ill-fated 1924 British expedition to conquer the world's tallest mountain.
Read Full Review