01 Sep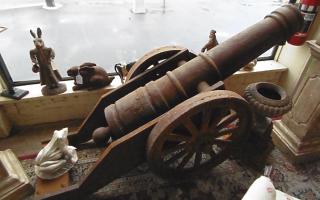 EJ Ainger
Model cannon and garden furniture among collectables auction
A model cannon is one of the more unusual items on offer at E.J. Ainger's latest sale from 9.30am Tuesday September 1 at 433 Bridge Road, Richmond.
The auction features a collection of cast iron garden furniture including benches, tables, chairs, animal ornaments, large urns, plant and hall stands.
Antique furniture from a country property outside Bright in Victoria is another attraction.
Read Full Review