01 Dec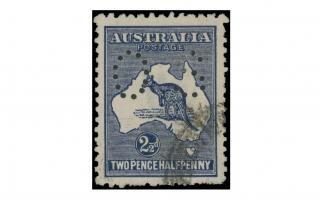 Abacus Auctions
Rare stamps never before seen at Australian auction
A four-day auction covering stamps, postal history and notes, and sporting memorabilia by Melbourne-based Abacus Auctions will begin at 11am on December 1 and end on December 4 at 29 Hardner Road, Mount Waverley.
Australian stamps, of which the 'Artemis' Kangaroo and Map Rarities contained in a special deluxe hard bound catalogue is the highlight, leads auction items that number almost 2470 lots.
This catalogue contains an impressive array of spectacular Kangaroo stamps ever offered at one auction – many never before available for purchase in Australia.
Read Full Review