14 Dec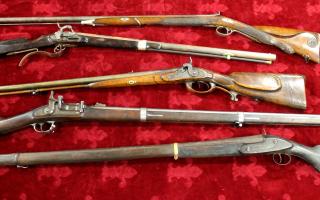 Christian McCann Auctions
Silver inlaid antique rifles make interesting Christmas presents
A rare collection of silver inlaid antique rifles should bring militaria buffs running when the hammer falls for the first time from noon Sunday December 14 at Christian McCann Auctions 426 Burnley Street, Richmond.
The auction has something for everyone and many of the items will make ideal Christmas presents as the festive season gets into full swing.
There are major bronze and marble sculptures and an original 19th century cast iron cherub fountain.
Read Full Review