21 Feb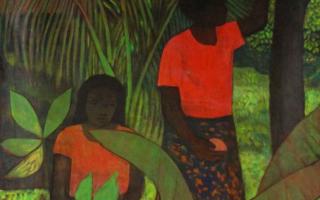 Christian McCann Auctions
The late Ray Crooke to be tested at auction
Three (including one large) paintings by Australian artist the late Ray Crooke will feature in Christian McCann's first auction for 2016 from noon February 21 at 426 Burnley Street, Richmond.
One of Australia's leading landscape artists, famous particularly for his serene views of Islander people and ocean landscapes based on the art of Paul Gauguin, Crooke died in December last year aged 93.
Although not usually recognised for his portraits, he won the 1969 Archibald Prize with a painting of novelist George Johnston.
Read Full Review