19 Feb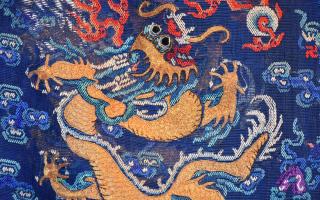 Christian McCann Auctions
Dragons give auction added fire
A rare Chinese silk robe emblazoned with gold embroidered dragons is one of the highlights of Christian McCann Auctions first sale for the year in which more than 700 lots are due to go under the hammer.
The auction, from noon Sunday February 19 at 426 Burnley Street Richmond, features items consigned over six months from 120 vendors and is bound to attract plenty of auction goers.
Chief among them is a large number of Ernest Buckmaster paintings and a private collection of Pro Hart works purchased about 20 years ago.
Read Full Review