14 Mar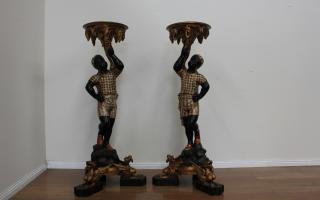 EJ Ainger
Melbourne socialite exquisite tastes now revered at auction
When Glenleigh Antiques in High Street, Armadale was a major fixture in Melbourne's antique furniture scene in the early part of this century, one of its greatest customers was a wealthy Toorak socialite whose exquisite tastes were easily indulged by an open cheque book.
The furniture she bought at the time is now a major part of E.J. Ainger's special two-day auction from 10am Saturday March 14 and 11am Sunday March 15 at 433 Bridge Road, Richmond.
Because it is a deceased estate, the executor has instructed Aingers that all the items must be sold.
Read Full Review