07 Mar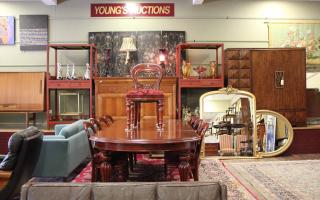 Youngs
Royal Doulton jugs, plates and figures to be auctioned over several weeks
The first of a comprehensive collection of Royal Doulton character jugs, plates and figures will be among items to be auctioned from 9.30am Friday at Young's Auctions 229 Camberwell Road, East Hawthorn.
This vast collection will be auctioned over several weeks to avoid over-burdening the market and devaluing the items involved.
The auction also contains a large collection of Danish retro furniture – including chests, sideboards and leather lounges – and a wide range of traditional landscape art, in particular a New Zealand painting of a young girl standing by a river.
Read Full Review