30 Jul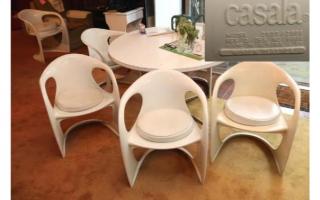 EJ Ainger
Retro Casala furniture in Melbourne auction mix
Internationally famous and colourful Casala furniture and homeware products are making their first appearance at E.J. Ainger's forthcoming auction from 9.30am Tuesday July 30 at 433 Bridge Road, Richmond.
The 1970s retro items still carry the innovative design flair which has once again become popular in more than 20 countries.
Established in 1917 in Lauenau, Lower Saxony, Casala was named after its founder and home town ( Carl Sasse Lauenau), initially producing wooden sole shoes.
Read Full Review