30 Apr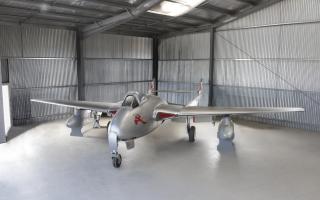 Mossgreen
Intrepid adventurer's aviation museum an auction marvel
Intrepid adventurer John Fisher would have been right at home in earlier times when men and women took on almost insurmountable challenges and pushed the boundaries of human endeavour in a quest to explore unknown worlds.
Instead this entrepreneur, pilot, philanthropist and avid aviation collector undertook extreme exploits in a modern day environment to satisfy his desire for an adrenalin rush.
His aviation collection will be auctioned from noon Sunday April 30 at Maryborough Café Gallery, Maryborough Railway Station in Station Street, Maryborough Victoria.
Read Full Review