16 Dec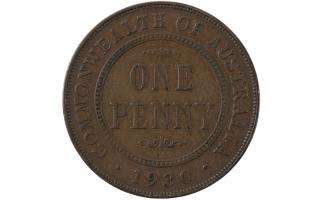 Leski Auctions
1930 Australian penny part of rare auction coin set
An Australian 1930 penny with an estimated worth of $19,000 is among a collection of album mounted pennies dating from 1911-1964 (lot 18) to be offered as part of Leski Auctions Stamps, Coins & Postal History auction from noon Sunday December 16 at 727-729 High Street, Armadale.
Managing director Charles Leski says while 1930 pennies in any condition are extremely rare, it is even more unusual to see them as part of a large collection like the one for sale.
Romance has always surrounded the 1930 penny, which was never intended to be placed in circulation.
Read Full Review