22 Jul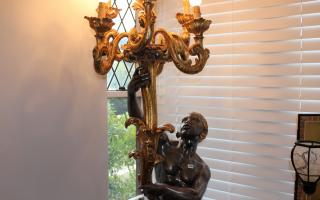 Kim's Auctions
Kew auction to attract collectors
Kew resident Henry Tang is selling his 1930s two-storey Tudor-style home at 75 Studley Park Road and has asked Kim's Auctions to handle the sale of the contents.
As a result, the onsite auction will be held from 11am Sunday July 22 and features a comprehensive range of antiques and collectables.
One of the more impressive features is a 20th century Italian gilt blackamoor lamp with matching glass coffee table.
Read Full Review