17 May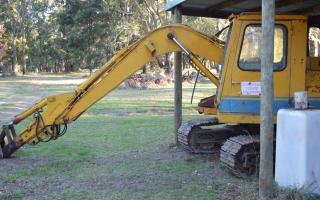 Steve Graham Auctioneer
Machinery and rustic items in country clearing auction
A range of machinery, rustic items, tools and household items will be part of auctioneer Steve Graham's next clearing sale from 10am Sunday May 17 on site at 620 Pearsons Road, East Trentham.
The auction features an eight-tonne JSW traxcavator with only 2256 hours up, an MF50 front-end loader diesel tractor and three Ferguson four-cylinder petrol tractors.
Three stationary motors are among other worthwhile pickups including a Sunshine Sundial four-horsepower B Model, a Cooper three-horsepower and Kelly & Lewis model.
Read Full Review