22 Feb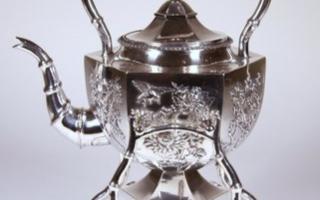 Philips Auctions
Sterling silver attraction at February auction
A strong collection of sterling silver – the highlight of which is a Hester Bateman cruet set – should bring auction goers running for Philips Auctions first decorative arts sale for 2015.
The auction, from noon Sunday February 22 at 47 Glenferrie Road Malvern, will feature several "funky" contemporary art works by artists such as Herman Pekel, Anthony Morrison and Michael Whitehead.
Another strong attraction will be the Chinese export silver by Wing Fat from Hong Kong and Luen Wo from Shanghai – including a spirit kettle on a stand.
Read Full Review