11 Mar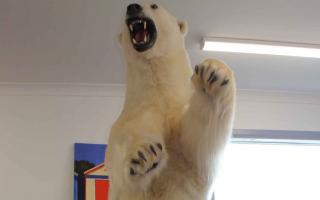 Kim's Auctions
Giant polar bear dominates auction thinking
A stuffed life-size polar bear, which as its head almost touches the ceiling towers over everything else at in Kim's Auctions rooms at 327-329 Warrigal Road, Burwood, is the dominating feature of his forthcoming auction – and first for 2018 – from 11am Sunday March 11.
Owned by Queensland-based Terry Dalkos, the bear was purchased from a Canadian supplier and legally imported with a Convention of International Trade in Endangered Species (CITES) certificate.
A local taxidermist prepared the mount and attached the metal CITES tag underneath the stand.
Read Full Review