30 Apr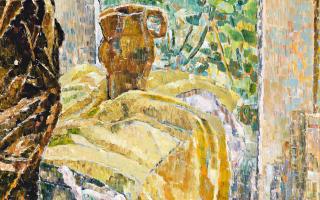 Deutscher and Hackett
Modern artists works to interest auction enthusiasts
Deutscher and Hackett will offer works by some of Australia's best-known modern and contemporary artists at its fine art auction from 7pm Wednesday at 105 Commercial Road, South Yarra.
Some of the more highly valued paintings include Grace Cossington Smith's Yellow Drapes 1954 – once owned by fellow still life artist Adrian Feint.
Another is John Brack's Pears 1957, a fascinating still life that illustrates his intellectual curiosity for the genre.
Read Full Review