03 Oct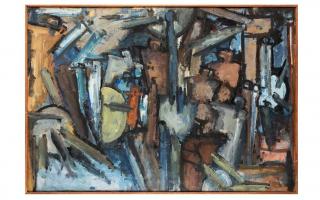 Gibsons Auctions
Melbourne auction reveals passionate collection of self-made businessman
Perhaps it was his humble and uncertain childhood that made the late Harry Oviss such a successful businessman.
In any event, his property and development ventures enabled him to indulge a passion for the arts and build a comprehensive collection of paintings, ceramics, designer furniture and jewellery that is now being auctioned online by Melbourne-based Gibson's Auctions over three days from 11am Sunday October 3.
The sale will continue from 11am Monday October 4 and close from 10am Tuesday October 5.
Read Full Review