28 Sep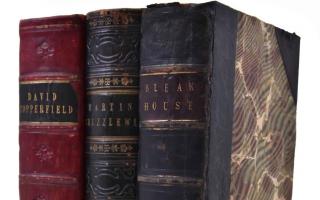 Leonard Joel
Old books make worthwhile auction reading
Early editions of novels by famous Victorian English author Charles Dickens and manuscripts dating back to the 15th century are among Leonard Joel's Specialist Books auction – featuring a gentleman's art and reference library – from 2pm Thursday September 28 at 333 Malvern Road, South Yarra.
The three Dickens novels on offer include the well-known works David Copperfield, Bleak House and Martin Chuzzlewit.
A writer and social critic, Dickens lived from 1812 to 1870 and is regarded by many as the greatest novelist of the Victorian era.
Read Full Review