07 Dec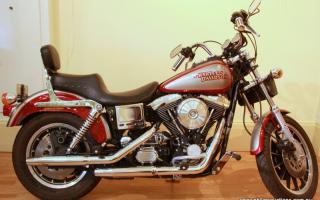 Philips Auctions
Wine, motorcycles and silver to excite auction goers
Wine lovers will be thrilled at the comprehensive collection of Penfolds Cabernet Sauvignon Bin 707 being offered at Philips Auctions forthcoming sale from noon Sunday December 7 at 47 Glenferrie Road, Malvern.
Of various vintages from 2004 to 2010, the wine is part of single collection and is the third in as many months to be sold by Philips Auctions.
Unusual for the auction house is the 1996 Harley Davidson Dyna Wide Glide convertible motorcycle in the rooms ready for inspection.
Read Full Review