05 May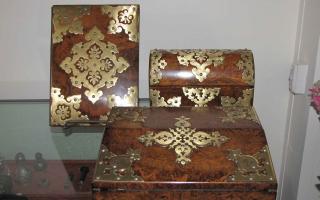 Amanda Addams Auctions
"Nutcase collector" focuses on inkwells
Paul Buckley describes himself as a "nutcase collector" – and for about 50 years has indulged an unusual obsession of collecting inkwells and fountain pens in all shapes and sizes.
Now in their early 70s, he and his wife Eileen have moved into smaller premises and there is no room left for his collection.
"I think Eileen is tired of dusting all the different items," Paul said – not surprising given there are some 200 inkwells, a similar number of fountain pens and about 5000 gold plated nibs.
Read Full Review