06 Mar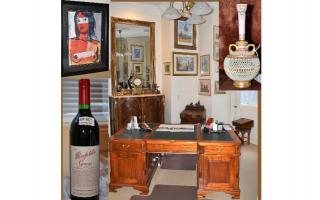 Fine Arts Auctions
A big step up from producing ladders to auctioning antiques
Not sure how much of a step up it is from manufacturing aluminium ladders to collecting antiques – however, if you ask Werner and Cecile Hecht they have had a lot of fun doing both.
Born in Munich, Werner was 21 when he moved to Australia in 1960. Cecile, who hails from Toulouse, France, migrated to Melbourne 12 years later at age 24.
Both were married with children to other partners before they teamed up and in 1980 started their step ladder business Mboss Access Ladders in the garage of their home.
Read Full Review