06 Nov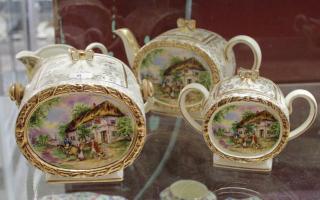 Youngs
Quality estate porcelain and crystal an auction puller
A massive range of quality porcelain and crystal from the one estate will whet auction goer appetites when Young's Auctions opens its auction bidding from 9.30am Friday November 6 at 229 Camberwell Road, East Hawthorn.
Names such as Waterford, Royal Winton, Carlton Ware, Spode, Moorcroft and Royal Albert will allow buyers to choose from a comprehensive selection unlikely to be seen again at auction for some time.
Furniture is another big drawcard at this auction with a Jimmy Possum table and three Stresslers recliners among the attractions.
Read Full Review