19 Oct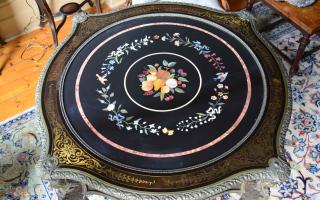 Fine Art Auctions
Aladdin's Cave of treasures for auction at Elsternwick mansion
A prominent Melbourne family involved in Australia's jewellery industry is auctioning its large collection of antique furniture, porcelain, silver and collectibles through auctioneer Phillip Caldwell from 11am Sunday October 19 at 13 Gladstone Parade, Elsternwick.
Mr Caldwell first met the family about two years ago when asked to value the contents of its magnificent period home, which has now been sold.
He was immediately impressed with the quality of the furniture and collectibles, much of which had been collected during regular trips to New York, Europe and Asia.
Read Full Review